Pinnacle Driving School are one of the leading Driving Schools serving Dublin 12, Dublin 10, Dublin 24, Dublin 20, Dublin 22 and surrounding areas of Leixlip, Adamstown, Lucan, Palmerstown, Clondalkin and Tallaght. We provide a range of Driving lessons in Dublin Including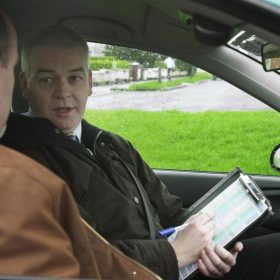 Pinnacle Driving School specialise in the following
driving lessons in Dublin
Refresher Driving lessons in Dublin
EDT Driving lessons in Dublin
Reduced EDT Driving lessons in Dublin
Driving Lesson Gift Vouchers in Dublin
Driving test preparation
Pretest Driving Lessons in Tallaght
Why choose Pinnacle Driving School Dublin ?
Pinnacle Driving School were established in 2006 and have helped thousands of pupils learn to drive and pass their driving test since then. With our wealth of experience we focus on teaching the right habits from the very start so that it is a skill that stays with you for life. Our view is that you will be driving for the next 50 years so we want to ensure you have the right skills and mentality to stay safe on the roads over that timeframe.
Due to our success there is a large demand for our Pretest Driving lessons. Tallaght is the nearest Driving Test centre to so we bring most of our pupils here. If you have a driving test approaching we can meet you in Tallaght, somewhere in between or arrange to drive to Tallaght and back on the lesson itself.
Have you passed the driving test but require a refresher driving lesson?
Many people pass the driving test and then don't drive again for a number of years until they buy their own car or start a new job. Naturally they feel anxious before getting behind the wheel again. Our Refresher Driving Lessons Dublin are designed to bring you back up to speed and help boost your confidence before you go driving on your own. The Refresher Driving lessons are tailored to your own needs and abilities. It may involve driving on dual carriageways and motorways, driving through built up areas of Dublin, driving to places like work and back, parking or even just general driving to gain some practice.
What to look for in a Driving School in Dublin
Choosing a Driving School in Dublin can be tricky with so many options available. The best thing a potential learner can do is to research each driving school and choose the one they think suits them best. At Pinnacle Driving School we have excellent 5 Star Reviews on both Facebook​ and ​Google​. This will help give you confidence that the service we provide is among the best in all Kildare and Dublin.
EDT Driving lessons in Dublin
Since 2011 anyone learning to drive must complete a mandatory course of 12 EDT Driving lessons. They also must wait a minimum of 6 months from the date the learner permit was issued before being allowed to sit the driving test. We offer packages or 6 and 12 lessons as well as allowing pupils to pay per lesson so have something available for every budget.
Reduced EDT Driving lessons in Dublin
Do you have a driving licence in a different jurisdiction but still need to sit the Irish Driving test? If so you qualify for the reduced EDT Driving Lessons of 6 EDT Driving lessons instead of 12. For more information please check out our ​EDT Driving Lessons Page
Pinnacle Driving School
Facebook Page